After many attempts, I have finally found the perfect
recipe
for macarons! Although macarons are tiny lil things made essentially out of only egg whites, sugar, and almonds, their texture and creative flavor possibilities make them absolutely irresistible.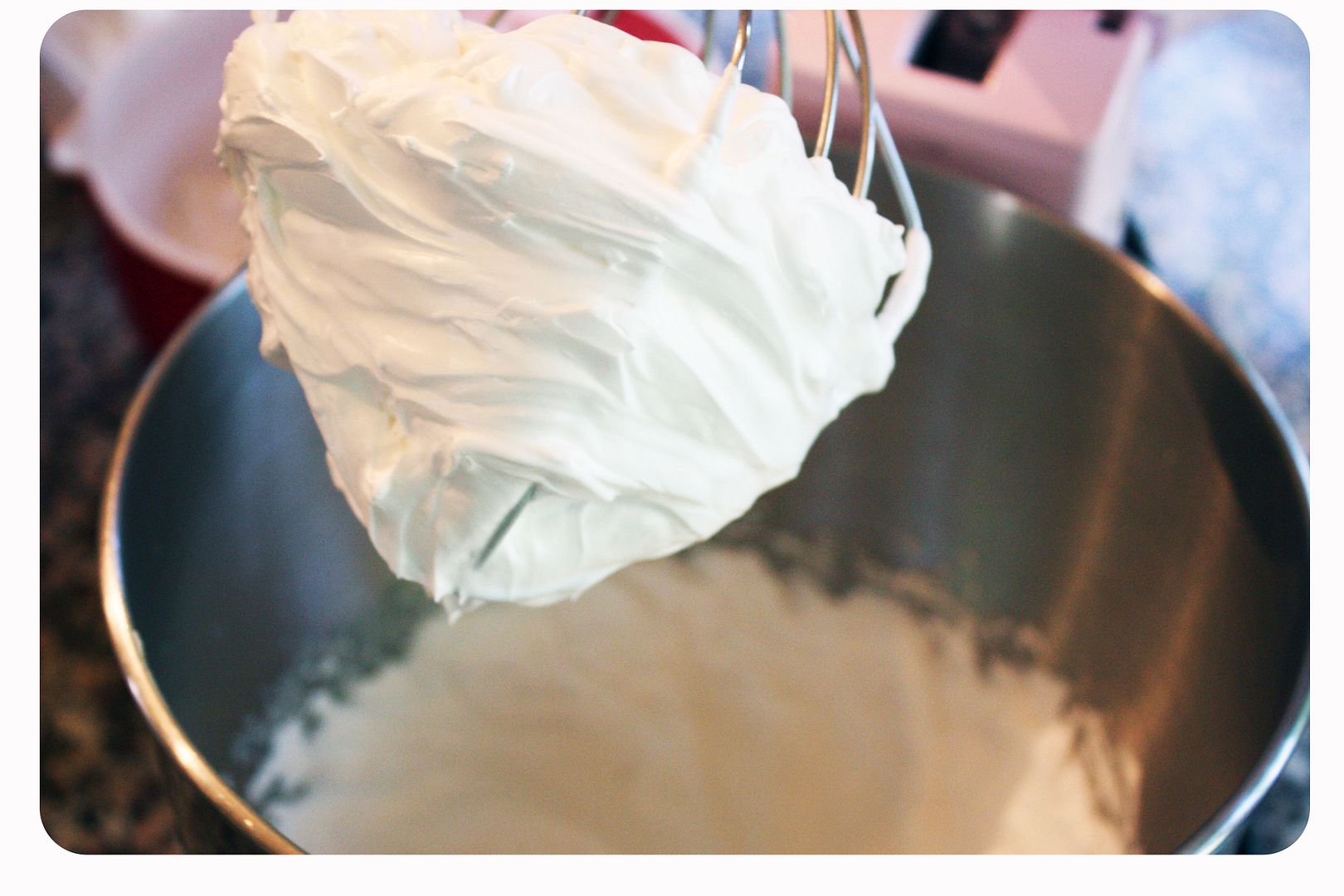 Beat egg whites until they begin to rise and hold shape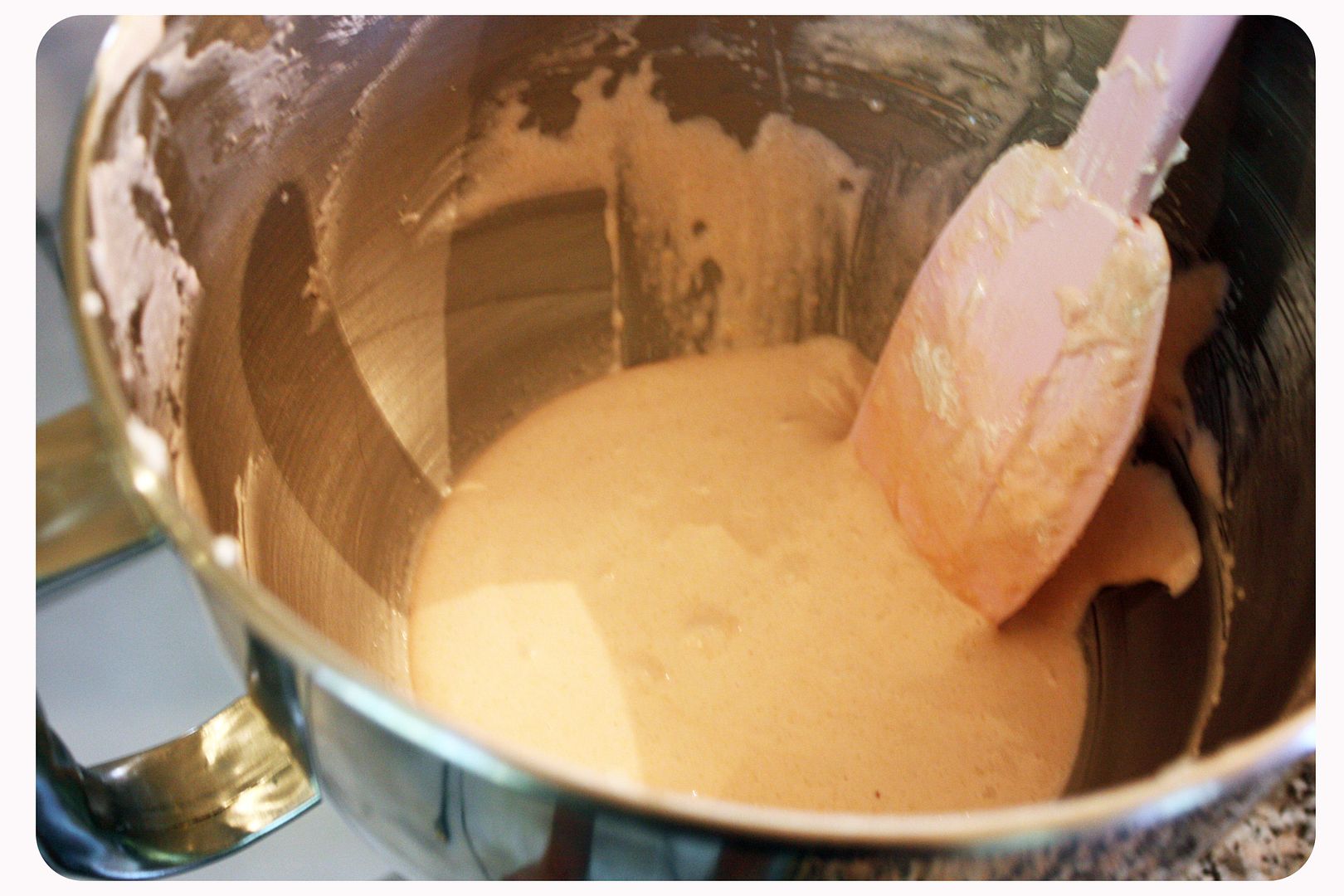 Fold in dry ingredients with a rubber spatula. Make sure there are no streaks of egg whites!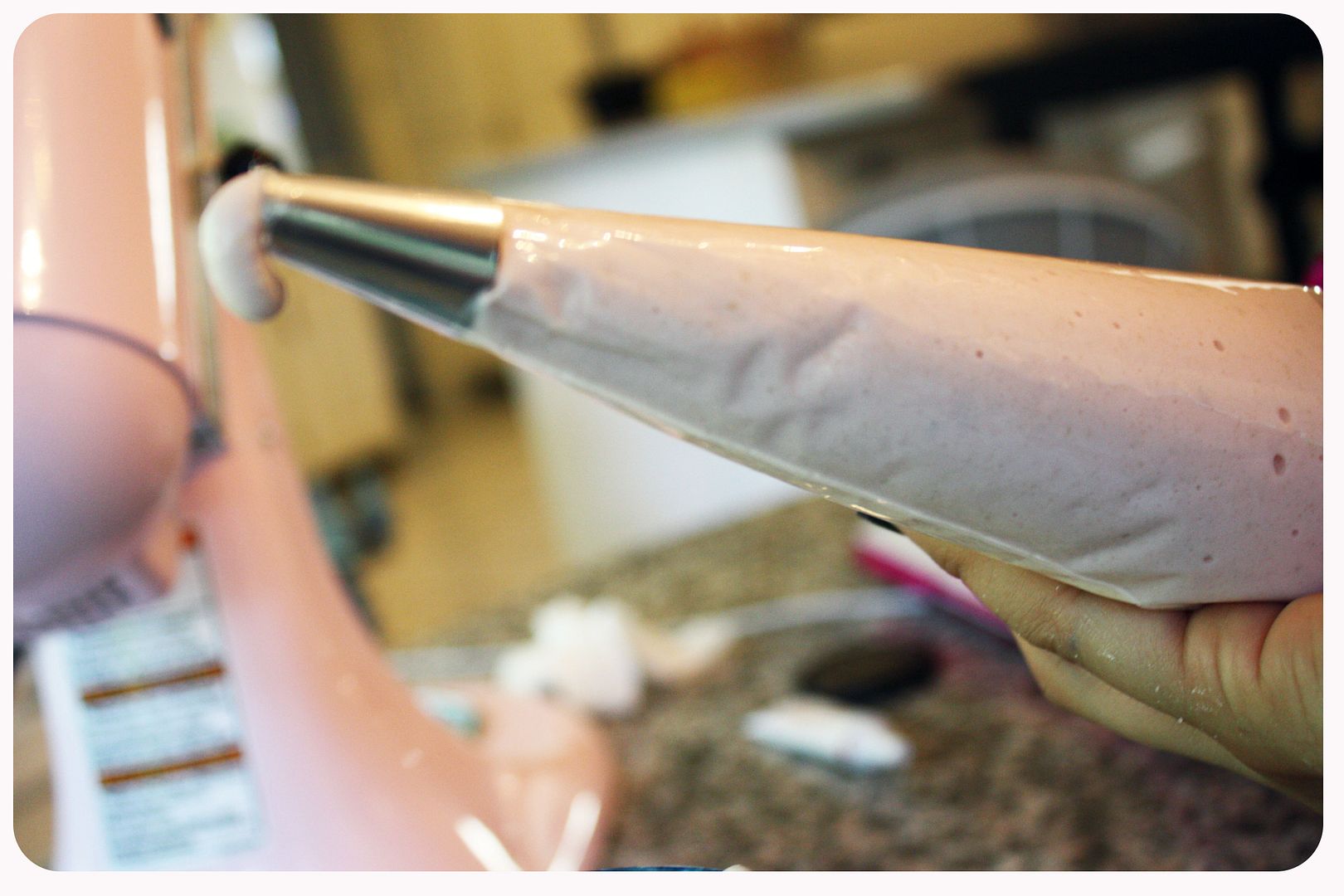 Pour batter in pastry bag.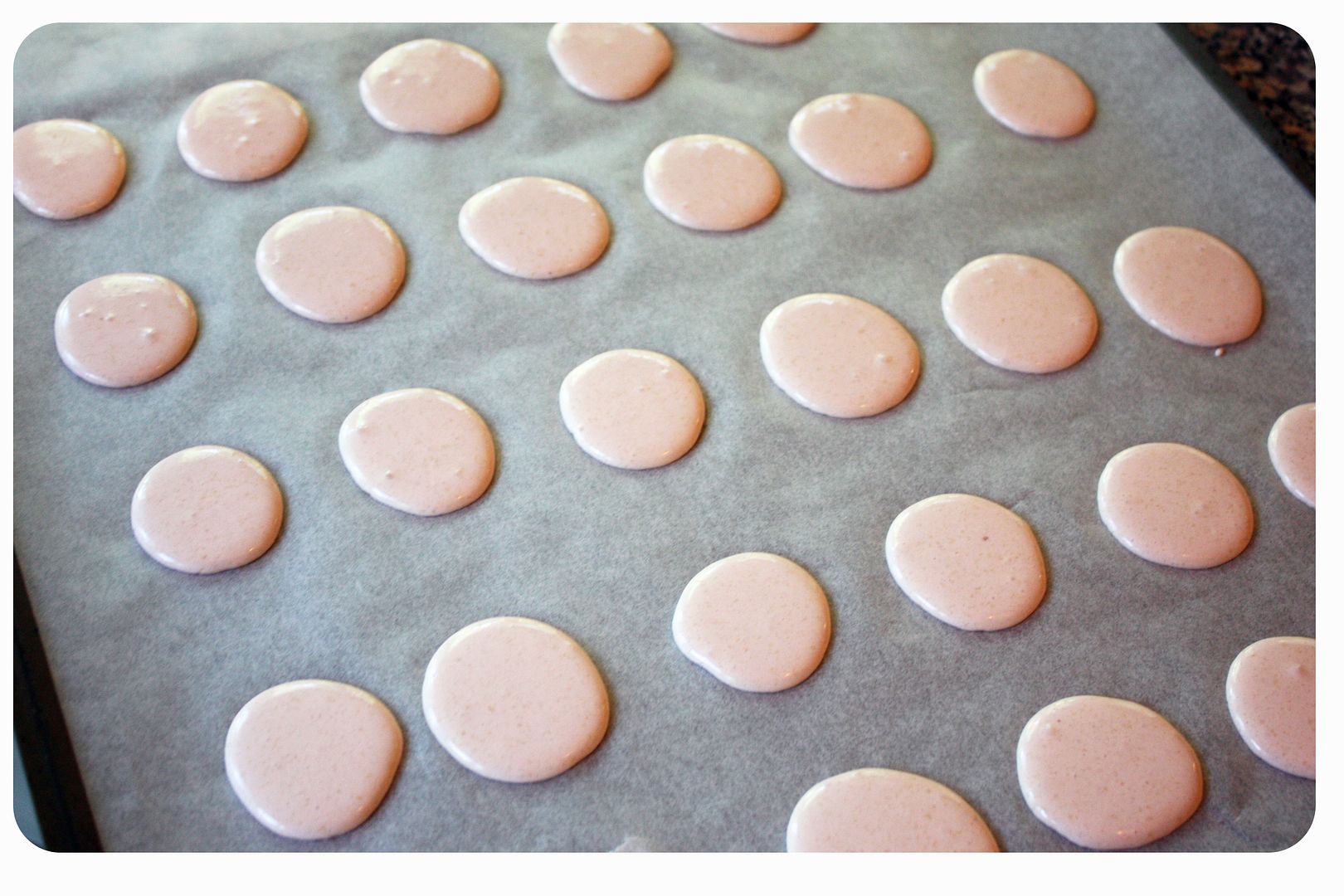 Pipe batter on parchment paper. ( I drew 1 inch circles)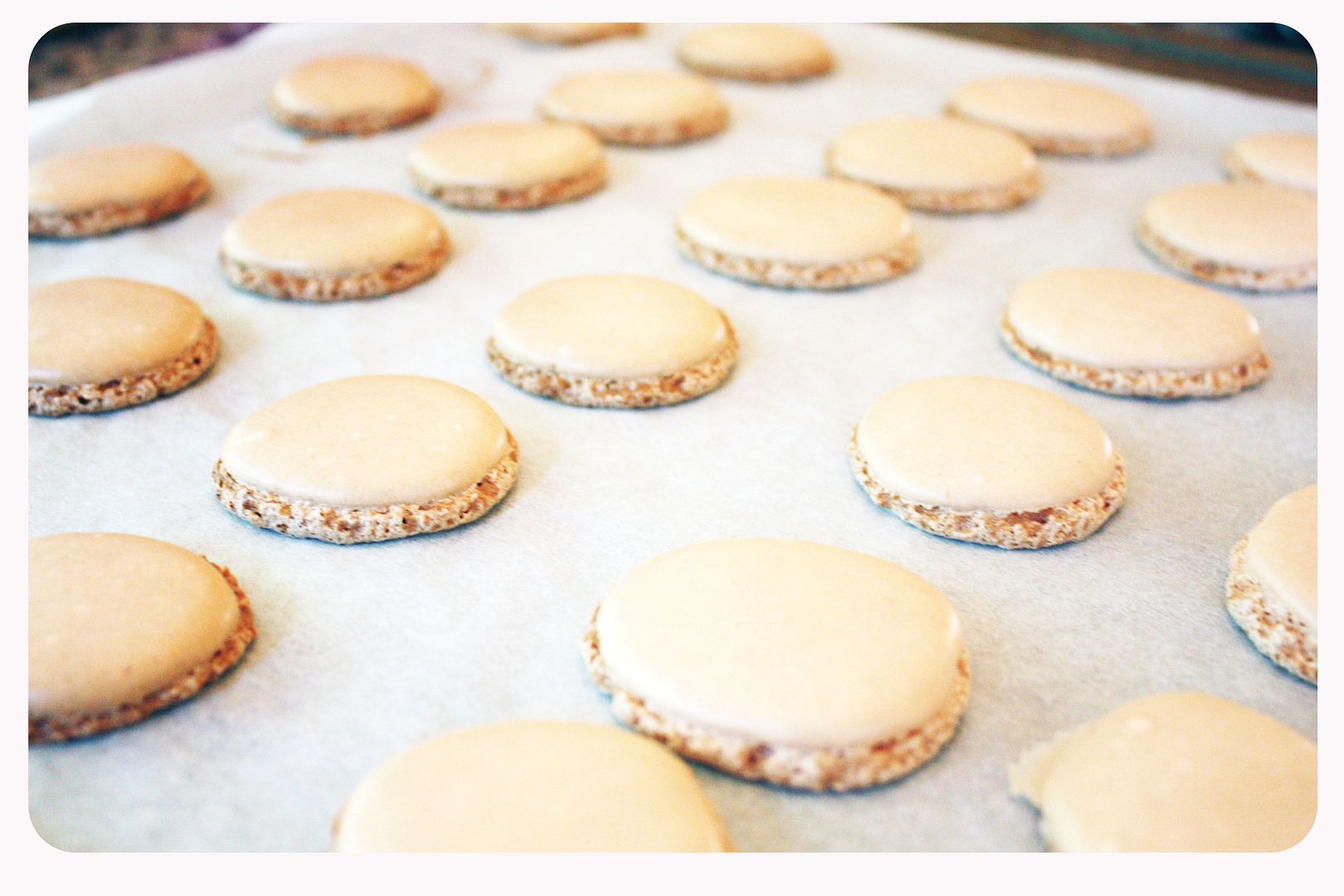 Bake for 15-18 minutes in a 350 degree oven.
I was so happy when I saw the little foots forming in the oven! :)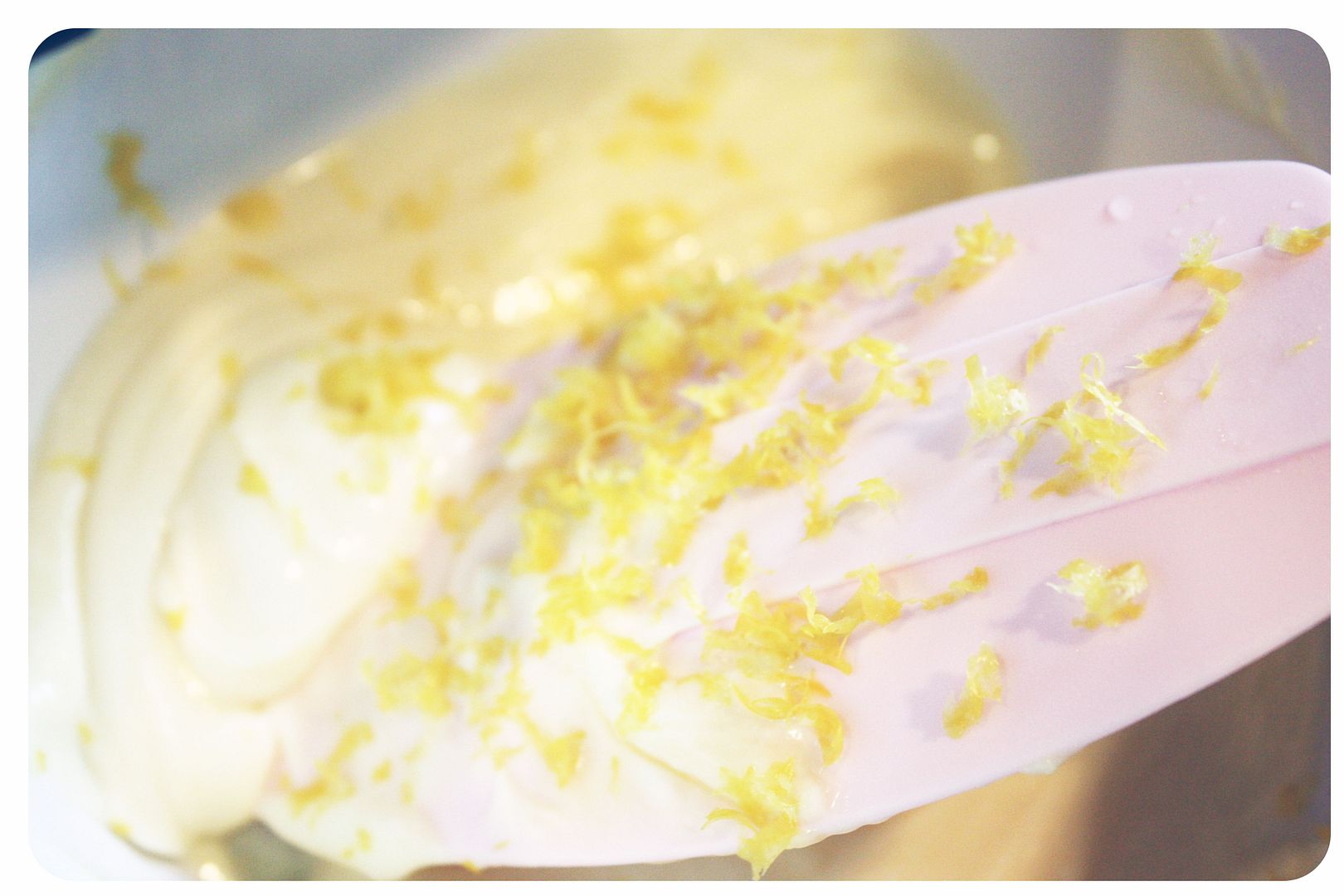 I made a lemon buttercream filling for my macarons.
All done!